Doug's background experience includes the following areas: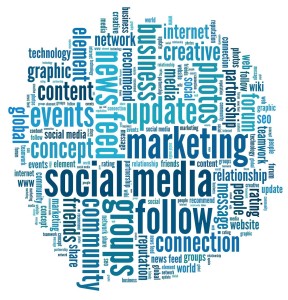 Marketing, Branding, PR, Social Media

WordPress Blogs and Websites

Mobile phone apps and accessories

Online games and video games

Toy and Trade Show Promoter

Kids entertainment and collectibles

Sports cards and memorabilia

Vintage toys and antiques 

Gemstones and estate jewelry

Pop Culture and Anime

Hollywood celebrities

United States coins
Pathology Healthcare


And much more!
Need a collectibles expert to evaluate your collectibles?
Doug evaluated dozens of collections from the following areas: Hot Wheels and Matchbox Cars, Sports Cards, Pokemon Cards, Comic Books, US Coins, Antique Jewelry, Autographs, Sports Memorabilia, Vintage Toys and more!
–
–
–
DID YOU KNOW?
Doug helped Beckett Media sell over $3 million in premium magazine subscriptions through a special DBZ action figure promotion.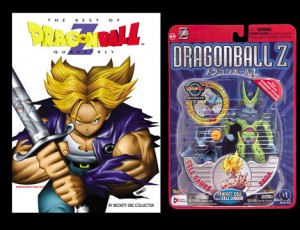 He helped publish, market and edit two Dragon Ball Z publications: Beckett Dragon Ball Z Collector (monthly) and Best of Dragon Ball Z (Quarterly). In addition to the publications, he also created a very successful marketing campaign strategy: Exclusive Irwin Toy Company DBZ figures that were only available when you purchased a subscription to one of our Beckett DBZ publications. His promotion helped sell over 100,000 figures at the $30 promotional price (generated over $3 million).
DID YOU KNOW?
Doug worked with Beckett and the Mattel Toy Company to produce the official Hot Wheels-branded Magazine and Price Guide for three years.
He convinced Mattel to promote our Hot Wheels Guide Book on the actual Hot Wheels toy packaging. This is a marketing strategy which Mattel had not tried in 40-plus years with the Hot Wheels brand.
Image of the book on front of the packaging. (See image) A URL link was also added to the reverse side of packaging. This promotion was so successful Beckett Media had to go back to the printer three times. Sold tens of thousands and could not keep them in stock.
DID YOU KNOW?
Doug is also a cartoon and video game voice actor.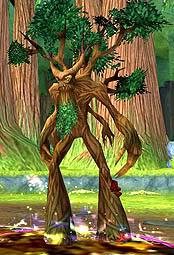 Yes! It's true!
He's the voice of Ironsplinter, a talking tree boss in the popular online game Wizard101.
Here's an image of his character.
Doug can do all sorts of voices from Donald Duck and Goofy to Bugs Bunny and Marvin the Martian to chirping birds, wacky monsters and a variety of other silly characters.
DID YOU KNOW?
Doug helped Beckett Publications launch the globally-successful Beckett Pokemon Collector Magazine and the Cards For Kids program.
He helped create the Beckett Pokemon Collector Magazine and Pokemon Price Guide books. Both received tremendous success.
His team team was able to increase the circulation of the Pokemon magazine from 200,000 to just over 1 million copies. It was so popular we were contacted by dozens of companies all around the world to produce the magazine in six different languages. You can now find the magazine in English, Chinese, UK English, Spanish, French, German, Korean and more.
He also led my team to create a Children's Medical Center of Dallas Donation Program. They packaged up tens of thousands of Pokemon cards and magazines and handed them all out to sick children at the hospital. He also worked a donation drive with the Salvation Army's Toys for Tots program.  They donated over 10,000 Pokemon Price Guide books with grand total value of $150,000.00.
DID YOU KNOW?
Doug and his team launched Beckett Yu-Gi-Oh Collector.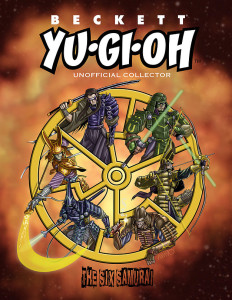 This was another popular kids TV series that fueled the sale of the Yu-Gi-Oh Trading Card Game.
He managed a Beckett team that brought the circulation of this publication to just under 1 million copies. Cover price was $10.
He also helped publish a separate collector's guide book now available through Amazon.com
DID YOU KNOW?
Doug also worked for FUNimation Entertainment and helped brand and marker the animated movie, Oblivion Island.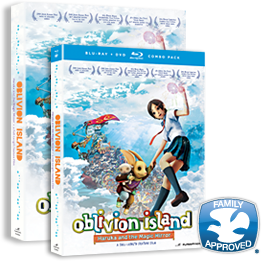 He branded, marketed, and promoted the Disney-Pixar-like Oblivion Island children's movie to US audiences. This animated film was originally released in Japan and FUNimation obtained the right to market and distribute the movie in North America.
His work includes the museum showings and promos, print and digital ad banners and collateral as well as working with the graphic design team to create an eye-catching box display.
He also lead the team to create a virtual reality iPhone app with the GOLDRUN app company. This app promoted the Oblivion Island characters, movie and involved e-commerce integration.The film's DVD/Blu-ray release was extremely successful out of the gate on Wal-Mart shelves around the country.

DID YOU KNOW?
Doug's been interviewed by TV newscasters on ABC, NBC, CBS and the Nightly Business Report.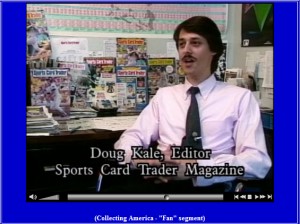 He also appeared in a documentary film on baseball memorabilia called 
Collecting America
Order the film on Amazon.com
He's also appeared on numerous radio stations around the country. Plus, he's been interviewed and quoted in The Wall Street Journal, USA Today, New York Times, NY Post , New York Newsday, Baseball America, Baseball Hobby News, Dallas Morning News, and several others.
DID YOU KNOW?
Doug wrote the back of this 1995 Collector's Edge Jerry Rice football card and designed it.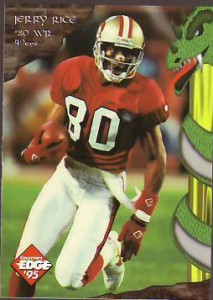 It's a poem about Jerry Rice!
DID YOU KNOW?
Doug once gave a lecture on the history of baseball card collecting aboard the Delta Queen Steamboat Cruise while traveling on the Mississippi River.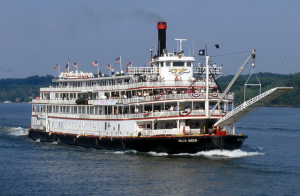 Many famous baseball players also came aboard including Red Schoendienst, Pepper Paire Davis, Larry Jansen, Eddie Mathews and Stan Musial.
Doug is also available for consultation. He can be reached at dougkale123@yahoo.com